Image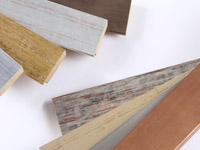 Manetti was born from the desire to offer its customers an alternative to the classic film for hot stamping, GOLDENFOLD is produced by coating that offers the benefits of wrapping technology to the vast catalog of designs offered by more and Manetti.
Made on a flex support of paper from 80 ~ 90 g / m2 Metallic, GOLDENFOLD is produced from materials "eco-friendly" and does not contain heavy metals or traces of solvents.
The can design customization, combined with high surface resistance, make GOLDENFOLD the ideal product for the coating of frames, profiles, panels and all components and furnishings.
GOLDENFOLD, usually superficially coated with UV coatings for maximum resistance to sgraffio and to the action of chemical agents, is producible on request in a paintable and / or overprintable.
Any product on this Manetti catalogs can also be made in GOLDENFOLD version.
Other items:
- Goldenpack    - Mirror